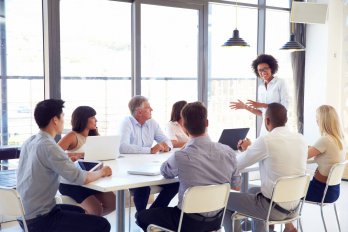 Getting the people and human resources aspects of your business right is an investment in making your business as successful as it can be. Get it wrong, and it could cost you valuable time in sorting out problems that could have been avoided, as well as hard cash if an employee makes a claim against you and wins.
However, as with anything, what's right for one business may not be right for another. It's important to tailor your HR activities to the size and maturity of your organisation. This will ensure that you're covering the legal basics; attracting, motivating and rewarding your employees; and yet not creating an unnecessary administrative burden that so often gets unfairly associated with 'that HR stuff'.
This post looks at what HR activities will help start-ups and slightly more mature emerging organisations.
Key HR activities for a start-up
In a start-up business that is fluid and rapidly changing it's important to focus on ensuring the HR 'must-haves' are in place. In addition, flexible processes that cover your key people-related activities will ensure good practice and the ability to support and adapt to your changing business environment. At this stage, the people priorities that are critical to business success are:
Recruiting the right people with the right skills at the right time.
Ensuring you comply with legal requirements such as Health and Safety, the minimum wage, the working time directive.
HR activities or interventions that will support you in doing this include employment contracts which meet legal requirements, a flexible light-touch recruitment process to help you make objective hiring decisions, and personal objectives for all employees, directly linked to your business objectives.
Key HR activities for an emerging business
As the scale and size of your business starts to increase, so can the amount of time you find yourself spending on the people aspects of running a company.
Introducing a greater element of consistency and structure becomes increasingly important to ensure stability in an Emerging business and allow everyone to focus on the day job.
Retaining your key people and attracting the right calibre of new employees is also vital.
Introducing a defined organisation structure with job descriptions, outlining roles and responsibilities will help to create stability.
To ensure consistency in the way you treat your employees, and avoid potential for tribunal claims, introduce written HR policies and procedures for dealing with the most common people-related situations (including recruitment, induction, training and exit/redundancy) that comply with legal requirements.
As a growing organisation, you may be finding it more difficult to measure the performance of your people. Ensure that you continue to manage and motivate your employees effectively by introducing a structured review process for measuring employee performance against objectives.