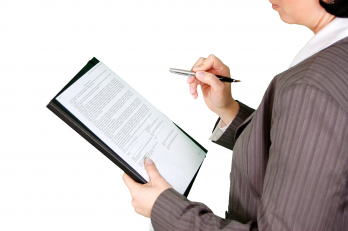 The new requirement for registered companies to keep a PSC register came into force from April 2016. From that date a company had to create and maintain a register of any people with significant control or influence over the company.
As a quick reminder, a PSC is a person who:
holds, directly or indirectly, more than 25% of the shares;
holds, directly or indirectly, more than 25% of the voting rights;
holds the right, directly or indirectly, to appoint or remove a majority of directors;
otherwise has the right to exercise, or actually exercises, significant influence or control over the company;
has the right to exercise, or actually exercises, significant influence or control over the activities of a trust or firm which is not a legal person, the trustees or members of which would satisfy any of the four conditions above.
Details of the PSC register had to be submitted to Companies House as part of a company's annual confirmation statement from 30th June 2016. The confirmation statement replaced the old annual return. Companies were required to notify Companies House about changes to their existing PSC register via their confirmation statement each year. Changes can include new people being added to the register as well as someone ceasing to be a PSC.
What are the new changes?
The PSC register was introduced to comply with the EU Fourth Money Laundering Directive ('4MLD').  The directive required that the information held by Companies House was "adequate, accurate and current".  Until now PSC updates were required on an annual basis, with in year updates encouraged, however this did not meet the requirement that the information was current.
With effect from 26 June 2017, Companies House require any changes to a company's PSC register to be notified as they occur. It is no longer permitted to simply wait to update the next confirmation statement.
What changes do we need to report?
The most common changes that will need updating in the PSC register and reporting to Companies House include:
Changes in specified details of a PSC – for example, a PSC changes their residential address or a Relevant Legal Entity (RLE) changes its name
Someone ceasing to be a PSC – for example, they sell some of their shares so that they now hold 25% or less of the company's shares or voting rights
The emergence of a new PSC – for example, if someone buys shares in the company and their ownership exceeds 25% of the company's share capital for the first time
The nature of an existing PSC's control over the company changes – for example, they move between different shareholding "tiers" by buying or selling shares
These changes must be notified to Companies House within 14 days of updating the register.  It is important to remember that any details relating to an individual must be confirmed with that individual before updating the register and notifying Companies House (again there are time limits for doing this):
Failure to follow the requirements is a criminal offence which can lead to a fine or prison sentence of up to two years.
Companies are also required to report changes to specified statements should they cease to be true or become true. For example with regard to compiling details for the PSC, where there are no identified people with significant control of the company, a statement must be issued to Companies House to confirm this. Should this change at all, for example where a person acquires more than a 25% interest in the company, then that person's details must be entered in to the register and Companies House must be notified that the original statement has ceased to be true, along with details of the new PSC.
Changes to the PSC register must be reported using forms PSC01 to PSC09, there are equivalent forms for Limited Liability partnerships to use to notify PSC changes.
If you require further information or any assistance in understanding the requirements please contact Andrew Meredith on 01689 877081.