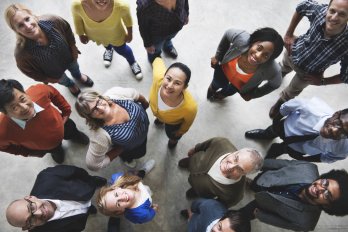 You've enjoyed business success and your organisation is well-established and growing. You've taken pride in the way you manage your people-related processes and these have contributed to your business success. However, as your business consolidates, what has driven your success in the past may not necessarily work as well for you in the future.
In larger, well-established SMEs, that are consolidating and building on their existing success, the critical people priorities are:
Understanding how the wider environment, performance, structure, employee capabilities, people processes, and culture are affecting the achievement of your current and future business plans and priorities.
Ensuring you have the right people, in the right roles, to deliver long term business goals.
Ensuring your company values are embedded in your organisation and drive the behaviours you need for continued business success.
Developing a change –ready culture to maintain flexibility and fleet-footedness.
So, what can you do to address these priorities? 
Developing a formal HR strategy which directly links to, and underpins, your business strategy and objectives will be key to continued success.
Workforce planning will then help you to identify future recruitment needs, skills gaps and succession plans.
Employee engagement surveys are a great way to assess how motivated and committed your people are, and identify ways to increase their commitment to your business goals and drive productivity.
It's also vital as you continue to grow, to ensure that you formally communicate your organisation's vision and values and embed them in your ways of working. Clear, well communicated values are invaluable – from helping you to recruit people who have a good 'fit' with your business, to guiding those same people in their day to day work and decision-making.
Warning signs
As you continue to enjoy success and expand your business further, there are some signs to watch out for, which may mean that your HR approach needs to move up a gear. Do you recognise any of these signs in your own business?
Different teams or departments are not working together, which is causing problems.
Employees increasingly demand a clear career path.
Tensions are evident between the reward expectations of 'old hands' and 'new recruits'.
The current organisation structure will not accommodate future business growth.
If these warning signs are familiar to you, it's likely that the time has come to review your existing organisation structure, revamp reward packages (to balance cost, talent retention and employee engagement), and establish a formal career development process. You may also benefit from establishing an engagement strategy and running cross-team communication workshops to breakdown team silos.