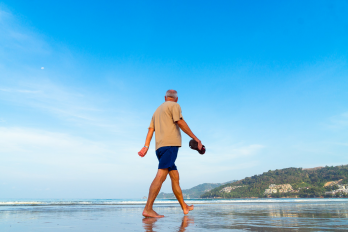 According to figures released by the Office for National Statistics (ONS), auto-enrolment figures reached 39.2 million in 2016, which is the highest level ever recorded and is a 17% increase compared with figures for 2015.
Pensions Experts are Cautious
Pensions experts are welcoming the news, but are also warning that the average contribution levels need to increase if people are wanting to benefit from a decent retirement income. They describe the current level of contributions rates as "woefully inadequate" for what people are likely to need to fund their retirement. Pensions provider Aviva are calling for auto-enrolment minimum contributions to be increased to 12.5% by 2028. Current levels of contribution are set at 2% with a minimum of 1% being contributed by the employer. Whilst the government have announced that this will rise to a minimum contribution of 5% from April 2018 (with a minimum of 2% being contributed by the employer and 3% by the employee), this still falls short of what experts consider sufficient.  Employers should be aware that their pension contribution for enrolled employees will rise from that date, further adding to the costs of business.
The Government are currently looking at how to build on the initial success of automatic enrolment into workplace pensions with more news or plans on the subject likely to be released next year.
Meanwhile, Sir Steve Webb, a former pensions minister who is now a director at Royal London, said that there was a mix of good news and bad news with the increasing numbers of auto-enrolments. He stated that it was very positive news that millions of people are now saving for a pension mainly through the implementation of auto-enrolment into the workplace pension. However, he thought that is was bad news that only a relatively small amount of money was going into these pensions schemes.
On average only around 4% of wages are actually contributing to pensions, where in reality this is probably less than a third of what is really needed for a decent pension pay out. Experts are now saying that it is vital that the government builds on the success of auto-enrolment to encourage more people to increase their pension contributions so their retirement savings can reach a more realistic level.
Economic Factors
While auto-enrolment has proven to be a positive move on behalf of the government, getting people to raise their contributions further may be coming in at the wrong time.
With Brexit at the forefront of politics at the moment, and the effects that securing trade deals post-Brexit may have on the British economy, people face an uncertain future. With the cost of living on the rise, austerity measures being imposed by the government, and average prices continuing to outstrip wage levels, even a small increase in pension contributions may be out of the question for many thousands of people.
Even if the government implement a small hike in contribution rates, it may see a sharp increase in members quitting their pension schemes in an effort to make ends meet at home. Many experts are recommending that contribution rate increases should be introduced gradually over a number of years. This would prevent any sudden drop in take home pay for workers who may be struggling.
Regardless of what the government intend to do in the future over contribution rates, the auto-enrolment scheme has largely been seen as a success across the board, especially with younger workers who are more keen than ever to save for a secure retirement in an uncertain future.
Please contact Sherry Taylor, on 01689 877081 or email , if you are unsure about your Auto-Enrolment requirements.